| | | |
| --- | --- | --- |
| | Don't waste your precious time being bitten, itching and miserable!​ | |
"...Anyway, I've been using Skeeter Skidaddler for years. I've tried it against other natural oil repellents and even against Sawyer's (the one that uses picaridin). Yours is the best! The Sawyer's was as effective, but one has to be very careful where and how one sprays it. Breath in the fumes and you feel it immediately in your lungs. Not a problem with your product! Skeeter Skidaddler always plays nice with my skin - something for which I am very grateful!" ~ Mark N, Maine

Below, see our testimonials from New England and across the Planet

---
SCROLL DOWN TO ORDER

"I am so happy to have found a natural, effective product made by people who really care."

Pump Spray Bottles
!! 3-6 hours protection for 16¢ !!

---
Order Now 100% Guaranteed!!!

---
"My skin feels amazing after I apply it."

Microfiber Towelettes
(Pre-treated & Re-usable)
6"x6" microfiber, sturdy packet w/ ziplock

---
"The fragrances are so good no one will know it's your insect repellent!"

Convenient Wet Wipes

---
Flat Rate & Free Shipping:
USA
$50 or greater, Free USPS Priority
$11.95-$49.99, Flat Rate $3.50, USPS First Class Parcel or Priority for more than two bottles
< $11.95, Flat Rate $1.50, USPS 1st Class
CANADA (delivery 6-8 business days)
$100 or greater, Free shipping
$60-$99.99, Flat Rate $3
Under $60, Flat Rate $8
---
Meets FAA Carry-On guidelines!
" 'Skeeter Skidaddler performs to the same standards as other heavy duty sprays."

Fragrance Descriptions
Warm&Spicy

Sweet Cinnamon with Clove Bud for dusky under tones.
2.7 fl oz, 75-100 applications
Not for sale in Alabama (see note bottom this page)
---
Light&Lemony

Sweet Cinnamon with more Lemongrass high notes.
2.7 fl oz, 75-100 applications
Not for sale in Alabama (see note bottom this page)
---
Furry Friend

No cedarwood, in case your furry buddy is allergic.
2.7 fl oz, >100 applications
Not for sale in Alabama (see note bottom this page)
---
Equine Friendly

A 'Clean' fragrance, ​Floral and Minty.

2.7 fl oz, 50-75 applications
Not for sale in Alabama (see note bottom this page)
---
---
---
Scroll down for testimonials, or
click here for even more testimonials
! Our customers are very satisfied and tell us so: We are pleased and proud to share the goodness they have found in 'Skeeter Skidaddler !
---
Georgia: I bought two bottles and love the product. I attract those nasty sand gnats and 'skeeters more than the average person despite refraining from the use of perfumes and other fragrances. I've been promoting 'Skeeter Skidaddler for weeks at various events. I could have sold several cases. ~ PH, Coastal Georgia

---
Massachussetts: I admit to being extremely skeptical but I used the towelettes you gave me and am a believer in 'Skeeter Skidaddler! Using it I have been able to enjoy being in the garden and going on dog walks much later into the twilight hours without giving up in frustration from all the mosquitoes dining on me! Thank you so much!! " ~ Di M. , Concord, MA

---
St Barts Island Forums
-
see comments #8 and #23, "...outsells them all 8 to 1 in my store..."
~ Join our over 21,600 very satisfied customers! ~
---
Texas:
Good Morning Allen,
Wanted to drop you a note to let you know how great we think your product is. We were introduced to it by a friend while on a camping trip down in the Brownsville, Texas area while in a wildlife area – far south Texas near the Mexican border. It was a swampy area, and the mosquitoes were thick.
4 of us quickly applied our conventional sprays, to no avail.
Our friend brought out your product, and suddenly mosquitos stayed away.
We used it (6 of us) for the rest of our trip. Promptly ordered my supply as soon as we returned home. Thanks again for a great product!
Sincerely,
Don&Jan G
Georgetown, Texas
California: I just wanted to let you know that my family went camping in the Sierras last weekend. We packed the 'Skeeter Skiddadler and thank goodness we did! The second we got out of our car at the camp ground the bugs were all over us. We quickly put on 'Skeeter Skiddadler and they were gone! With a daily application I didn't see any flying insects on me or my family all weekend. What an awesome product. ~ GregK, Southern California

---
Minnesota:
'Skeeter Skidaddler went with me on an 8-day trip into the Boundary Waters of northern Minnesota. Rest assured I had ample supply of other commercial repellants, too. I'm happy to report that not only did
'Skeeter Skidaddler perform to the same standards as other heavy duty sprays
, but its blend of natural oils provided a welcomed relief from the DEET-based products. What a great smell--something not to be taken lightly when in the back country!
~ Pam C. - Yellow Springs, Ohio
---
Exciting News! We have made the best even better!
High pressure spray top, produces a mist or stream depending on down pressure applied.

Now using Clove and Geranium oils (replacing Patchouli and Eucalyptus, respectively). New names to reflect your fragrance experience: Warm&Spicy, Light&Lemony
---
Danielle of North Pole, Alaska (about 15 miles outside of Fairbanks) writes:
"I discovered 'Skeeter Skidaddler while visiting my sister in Windham and shopping at the Maine Mall. Love to bring local things back to family as gifts so I bought a couple of bottles. I LOVE THIS STUFF (Original is my fave.... I'm a nut for patchouli and cedarwood essential oils!). I've used my original two bottles in Alaska for the past 2-3 seasons and LOVE it!
Beginning of mosquito season here in Alaska and I"m desperate for a few more bottles! Have I mentioned that the mosquito is our State Bird??? :) OK, just kidding on that part, but I DO love your product!!! Have shared with many. It's actually SO yummy, I've been so tempted to use it even when there are no mosquitos!
My skin feels amazing after I apply, and I actually get compliments on how great I smell!
Always an awkward moment when I have to admit that it's my mosquito repellent, not perfume!). Thanks for a great product that I actually feel good about using!
What a nice change.
:) "
---
North East US: ... "I am a bug magnet!

...
And while we had the usual DEET with us as well, we basically bought your product on a whim (but not too optimistically)..
Totally AMAZED and thrilled that the Skeeter Skidaddler worked so well!
Usually I feel sad about using DEET, so feel like my choices are pretty sad: just get eaten by bugs and feel a bit miserable, or pollute myself and my environment...previous natural products that I have tried did not work at all.
But your product not only works, it smells yummy, and I like knowing the ingredients are more or less derived from plants that I also eat parts of.
Also, it is really inspiring to see the website and know that your company has so much integrity and ethics to its mission. Makes me feel 100% great about buying your product and supporting your mission!"
~
Shaw P
---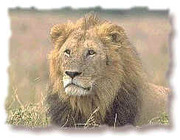 South African Safari
:
"
We spent 6 days on safari in South Africa with early morning and late afternoon/early evening excursions in the wild. We were warned about Mosquitoes prior to our travels.
We applied 'Skeeter Skidaddler before our excursions and were never bitten.
This product WORKS!!!
~ ChrisM
---
North Carolina:
Wow! I am so impressed with 'Skeeter Skidaddler. On a recent hiking trip to a swampy bug filled waterfall I whipped out my wipes and watched the bugs fly away from me.
They left me alone the entire day! I gave a packet to my avid gardener friend and she said it worked better than any other product she had used.
I am a believer and an avid fan. Thanks for making a great smelling, natural, and effective product to protect me, my family, and our four legged friends from the one bad part of summer.....the biting bugs.
~ StaceyM, Asheville, NC
---
Maryland: My sister visits from Britain every year and the mosquitos LOVE her! As soon as she opens the front door she breaks out in welts on her arms and legs. I decided to try Skeeter Skidaddler lemon scent and it was fantastic. My sister didn't have a single bite every time she used it. I can't recommend this product enough and it's great that it's a natural product. ~ LouiseE in Waldorf, MD

---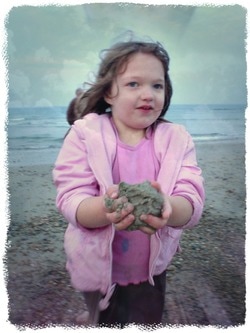 Maine: Like many of those who have written in, I too am a mosquito magnet. I will easily get dozens of bites at a time and when I get bit the bites quickly swell to larger than a quarter in size. As someone who tries very hard to stay away from chemicals, I would end up not using any type of repellent and just dealing with the misery. That is all before the 'Skeeter Skidaddler ... My family and I recently purchased a large wooded piece of land in Maine on which to build a home. Although we are so excited about our move, I have had a hard time walking the property without being swarmed by mosquitos. Our contractor gave me a bottle of 'Skeeter Skidaddler and to my complete amazement, it worked!! During my 2 hours walking through the woods on the property I did not get bit at all! I kept waiting to wake up from my dream! I cannot recommend this product enough! I've been telling everyone about it. I am so happy to have found a natural, effective product made by people who really care. Everything about the product (the ingredients, the effectiveness, the fact that it's made in America---) makes me proud and thrilled to use it. Thank you so, so much!!! ~ MaryM in Maine

---
Alabama:
Southern Belle approved!
I can literally bathe in any bug repellent known to man and still somehow my legs look like a war zone. I eventually gave up because it was either smell like gross bug spray and get eaten alive or smell normal and get eaten alive.

Then that fateful day came when my eyes were opened to this magical substance that not only smells GREAT and dries quickly but it actually works.

The devil creatures still hover around me but it's as if I'm wearing an impenetrable force field. They eventually see this lurking game as futile and fly away to feast on some poor soul who has yet to discover 'Skeeter Skidaddler.

It even works in Alabama!! I can wear shorts again! This product has made my life infinitely better and less itchy!!! Plus to boot it's all natural so no gross lung choking chemicals!! Woo thank you for making a quality product that is phenomenal!! ~ GabrielleB, Native Alabamian

(not currently available for sale in Alabama, see note at bottom of page)

---
---
Note: We regret that we are currently unable to comply with the bi-annual fees set by the Department of Agriculture, State of Alabama in order to sell product within that state via retailers or Alabama customers via web site sales. We are respectful of Alabama's regulations, but we are also saddened by their restriction of providing you with our exceptional natural insect repellent which has proven very effective in your state. :-( Allen

---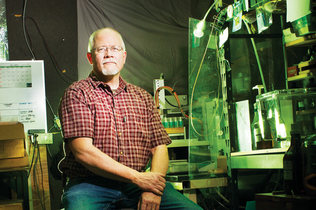 DownEast Magazine May 2016
By Rob Sneddon , Photographed by Alex Gagne
Have you heard the buzz?
Amateur mad scientist Allen Pollock's homemade mosquito repellent — concocted in his improvised lab — is earning converts.
L
istening to Allen Pollock, you might think he was one of Maine's many microbrewers. He peppers his conversation with terms like "caramelized" and "smoky," and his product comes in varieties like Warm & Spicy and Light & Lemony. "I like an earthy undertone," he says, explaining why he chose a particular ingredient...